Festool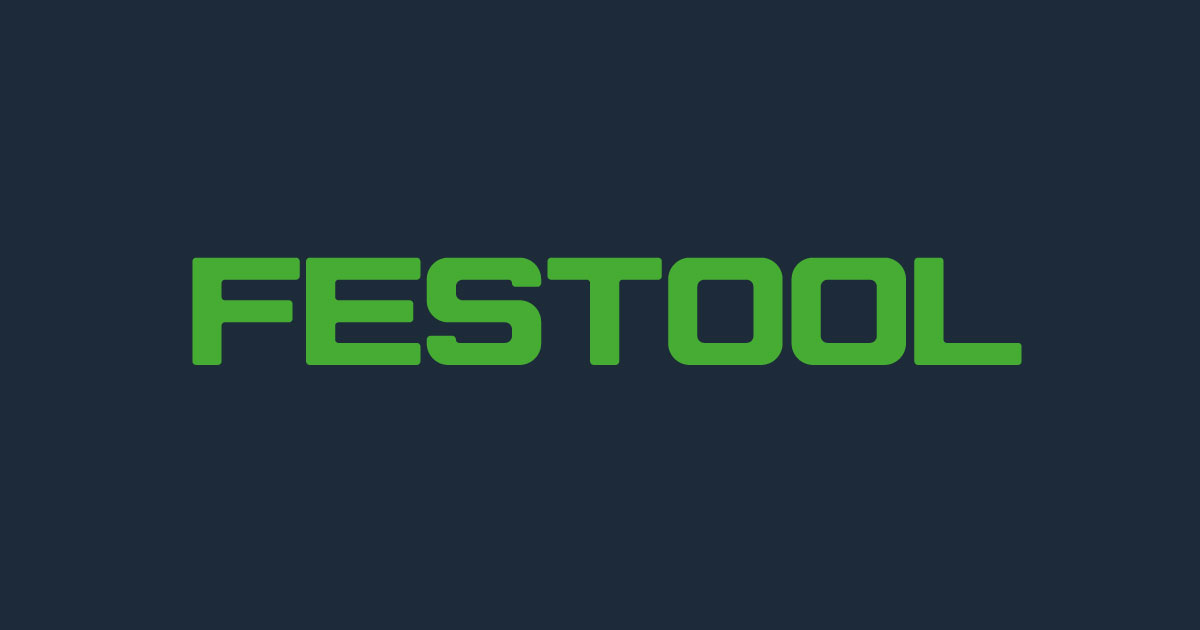 Tooling
Over 90 years: Passion for high-quality power tools
Manufacturing tools for professional tradespeople is one thing. Developing first-class power and air tools literally in the hands of tradespeople is quite another. In the process, we attach great importance to quality and reliability. Many Festool power tools have already been in use for 30 years – or longer. The long service life of our professional tools is no coincidence. One thing is essential to the successful design and manufacture of professional tools which are high-performing and robust yet reliable and lightweight, such as bench-mounted circular saws, compound mitre saws, jigsaws, circular saws, plunge-cut saws, routers, stirrers, electronic planers, polishers, drills, hammer drills and all types of sanding machines, such as eccentric sanders, orbital sanders, long-reach sanders, angle grinders, belt sanders, as well as construction site radios, LED working lights and many more: You have to know, think, feel and live trade. Uncompromising. With your head, your heart and your hands.
We strive to make tradespeople successful and proud.
Thanks to our products and services we simplify tradespeople's work, be it in the workshop or on the construction site, and help them achieve the best possible results more quickly. All tools from Festool originate from practical applications. To tailor product features precisely to specific requirements, we maintain a close dialogue with professional tradespeople. We are the trades specialist; for joiners, cabinet makers, timber construction, carpenters, painters, varnishers, renovation and restoration.
Simply clever – The Festool 18-volt system
We even take a systematic approach to our innovative 18-volt cordless tools. Whichever cordless tool you choose to purchase from our 18-volt class, be it a cordless drill, cordless hammer drill, cordless impact drill, cordless jigsaw or cordless portable circular saw, you can be sure it is part of a comprehensively well thought-out system comprising tools which deliver excellent results in a range of areas, whether for sawing, drilling or screwdriving. In addition, our innovative EC-TEC motor is more than just an ordinary brushless motor. It is an energy-saving drive concept specially developed by Festool that makes a single battery charge last longer, for maximum efficiency, productivity, service life and reliability.
Concentrate on what's important
Our responsibility does not end with the quality of our products. Our service also helps tradespeople work more simply and efficiently, whether in the workshop or on the construction site: Repairs and wear parts free-of-charge, risk-free testing, spare part or replacement device free-of-charge, brand new tool in the event of theft and much more – we make your life easier.
Contact us
Do you have any queries or requests regarding Festool products?
Please get in touch with us; we'll be pleased to respond to you. We can be reached by telephone or email.

02-768-7171
Mon - Fri 8:00 - 17:15, Sat 9:00-16:00

Send message
Click on the link to send a message.

LINE ID: @hafelethailand
Add line Häfele Service