Bertazzoni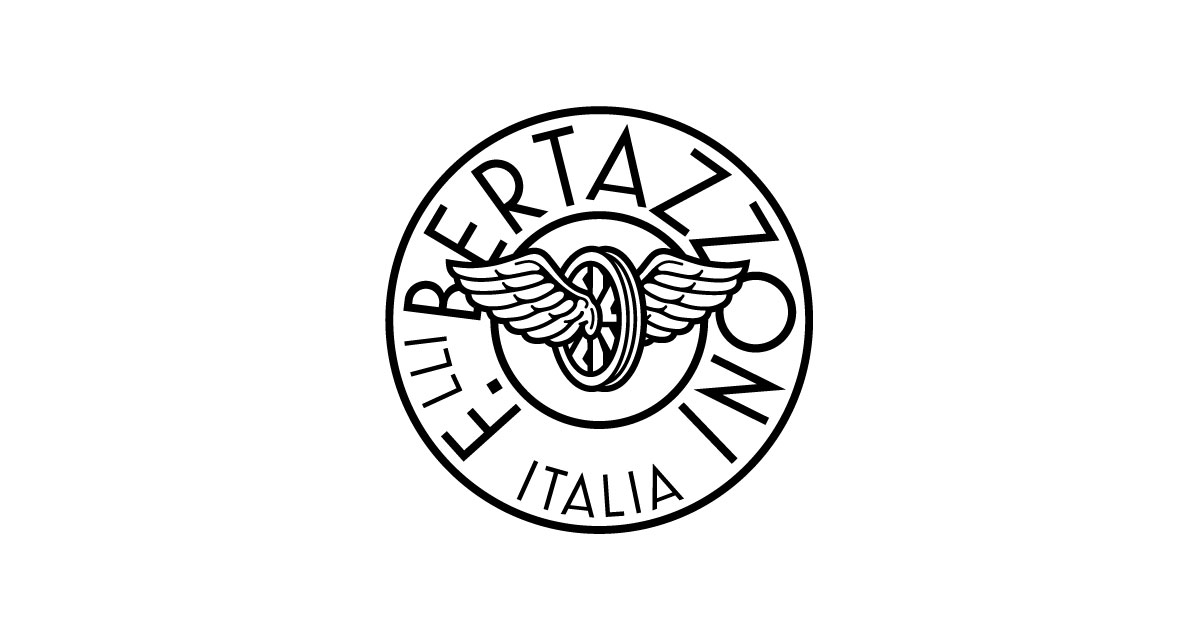 Home appliances
Bertazzoni has always understood that food, cooking and gatherings in the kitchen are at the heart of family life. For more than 140 years, Bertazzoni cooking appliances have helped people bring the best of home-cooked food to the family table. Ever since 1882, Bertazzoni cooking machines have built a reputation based on quality engineering and a deep passion for food. Always innovating, we are proud to introduce a whole new collection of built-in ovens, rangetops, cooktops. Whatever your cooking style, Bertazzoni appliances help you cook and serve food with precision, flair and flavour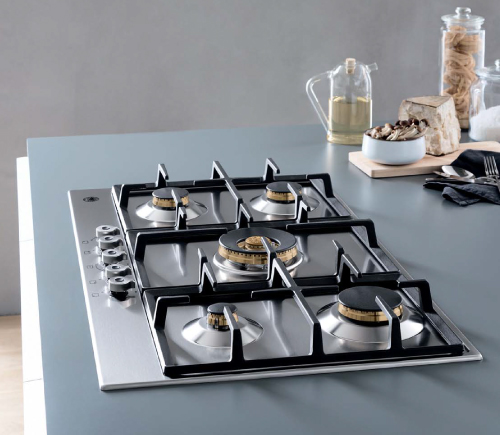 The completekitchen
For over 140 years, every design detailand engineering innovation in Bertazzoni's distinctive cooking appliances have been developed to enhance your kitchen and your cooking experience. This approach embraces the entire kitchen and ventilation systems, available in matching styles designed to create a high-performing Bertazzoni kitchen that is perfect for you.
Bertazzoni has advanced its technology and engineering by rethinking every aspect from the point of view of the person using the appliance. By considering everything from the customers' perspective and the way they wish to use their kitchens, Bertazzoni drives innovation with a purpose. The result is a new generation of appliances in the contemporary Professional Series and Modern Series, and classic Heritage Series, that will help you create your complete kitchen. Built on the foundation of our deep tradition of craftsmanship and engineering know-how, Bertazzoni best-in-class technology and unique aesthetic features come together to offer the benefits of even greater usability.
Cooking is at the heart of every kitchen, so every appliance must be consistent in look and supportive in function. By bringing together a selection of Bertazzoni appliances, you will enjoy the best of all worlds. Because a beautiful kitchen should not only look good, it should also work supremely well.
Family roots
The latest Bertazzoni products with their advanced technology are part of a continuous story that began, as many do, with a journey. Back in the 19th century Francesco Bertazzoni made precision weighing machines for the local cheesemakers in Emilia-Romagna, northern Italy. Watching the trains coming into Guastalla from Germany and Austria, he noticed that the railcars were heated by a new type of wood-burning stove: a stove that cooked for the train crew as well as heating the carriage. This innovation appealed to the manufacturer – it spoke to his entrepreneurial instincts as well as to his love of food and family.
"Always be true to yourself and to your own values"
Family. Food. Engineering. These came together in the mind of Francesco and they have been passed through the six Bertazzoni generations that followed. Today these three words define the brand. Inspired by his discovery of the railway stove, Francesco and his son Antonio set about adapting it to their own purposes. So they began producing cooking stoves for local use around Guastalla where they had their workshop – soon their stoves were being sold throughout Italy. In 1909, the next generation headed by Napoleone Bertazzoni built a factory right next to the railway station. La Germania was the original trademark for the Bertazzoni cooking range Antonio Bertazzoni It was a reminder of the original idea, and perfectly situated for a transport system that could spread Bertazzoni stoves further afield. They branded their main stove La Germania in recognition of its inspiration of the railway destination that inspired it and they began to win awards for the quality of their product design. Napoleone introduced mass production techniques, many learned from the region's growing car-making industry.
After Napoleone died in the 1930s his widow Angela kept the factory operating at a high level. The company's direction was now well-established, but of course therewere many developments along the way.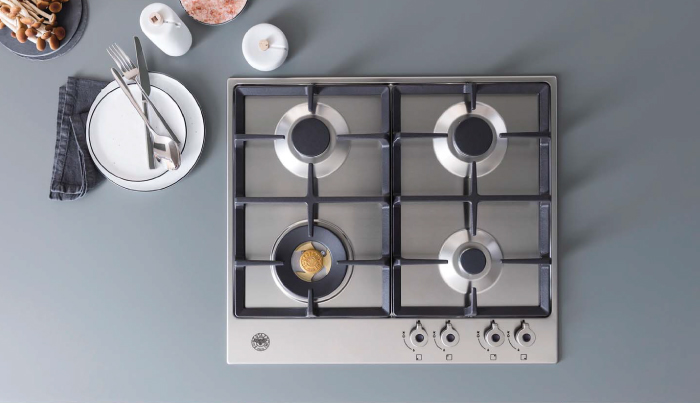 Precision engineering
With its roots in the manufacturing of appliances for the enjoyment of food, Bertazzoni knows where its heart and soul lie. The simple distillation has always been true: family, food, engineering. Brought together in the heart of the home, the kitchen. For Italians – perhaps more than in any other culture – there is a natural fusion of design and engineering. Engineering makes sure you produce products that function perfectly – but an inherent affinity with design, engineering's close ally, means Bertazzoni products also look stylish and elegant. Form and function become one. Bertazzoni has always been a leader in production techniques, applying the most modern methods in its factories at every stage of the company's evolution. In Guastalla production has quadrupled at its high-tech factory since1998. But nothing stands still. A bigger plant, using the very latest technology, will soon allow a further increase in capacity to meet demand.
The engineering and craftsmanship thatmake it possible to create great kitchen appliances is ingrained in this region. Around Guastalla, in the nearby worldfamous cities like Turin, Bologna and Milan are global industrial companies. Companies that make iconic cars and motorbikes; and other world beating companies in food processing, agricultural machinery, automotive, hydraulic, construction and ceramic machinery. Alfa Romeo, Ducati, Lamborghini, Ferrari. Romantic almost poetic names, yet representing powerful machines, engineered for excellence, honed and developed through the toughest competition in the world. Bertazzoni has always been inspired by them.
Marketing is essential to the whole effort and the Bertazzoni brand is now recognized in more and more countries around the world. It keeps growing because Bertazzoni stands for a clear and desirable promise. It gives customers the means to create beautiful dishes by using appliances crafted with precise engineering and thoughtful design. It's a philosophy and approach that is always rooted in the family, as our customers are. It's based on knowing, deep down, that cooking brings families together and recognizing that quality products help achieve that aim. It's an Italian art that the world appreciates.
Contact us
Do you have any queries or requests regarding Bertazzoni products?
Please get in touch with us; we'll be pleased to respond to you. We can be reached by telephone or email.

02-768-7171
Mon - Fri 8:00 - 17:15, Sat 9:00-16:00

Send message
Click on the link to send a message.

LINE ID: @hafelethailand
Add line Häfele Service