Kessebohmer
Furniture fittings

History
The name Kesseböhmer stands for innovative solutions and a powerful blend of design, function and quality. Today the Kesseböhmer group is still owned and managed by the current generation of the founding family. Our core competence is in metal processing. We work with wire, flat band and tubing and our products are finished in our in-house electroplating and powder-coating facilities. Strong customer orientation has helped us to achieve and maintain our position as the leading supplier of functional fittings for kitchen units.
Kesseböhmer stands for innovative solutions and
a powerful blend of design, function and quality.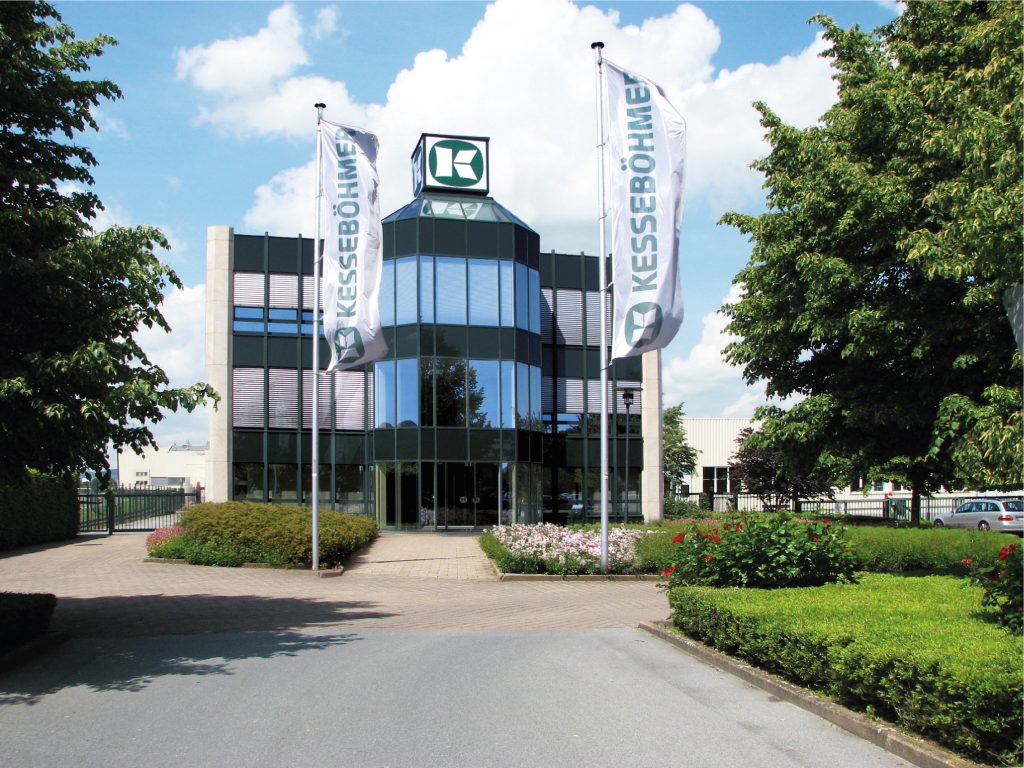 We are a strong partner for your business.
We supply elegant, high quality solutions for brilliantly organised kitchen storage. Our solutions help end users to make best use of available space and to streamline work processes. These benefits are strong selling points for kitchens. In addition, kitchen manufacturers and kitchen fitters profit from the simplified assembly and easy adjustment of our pull-outs and other fittings. Many of our products are assembled without tools using snap-on connections. It saves time and ensures that the end result meets the highest standards.
Kesseböhmer has a high level of vertical integration, with all production processes in-house. We also engineer and build key elements of our production machinery and tooling. This strategy cuts development time from a new idea to a quality product: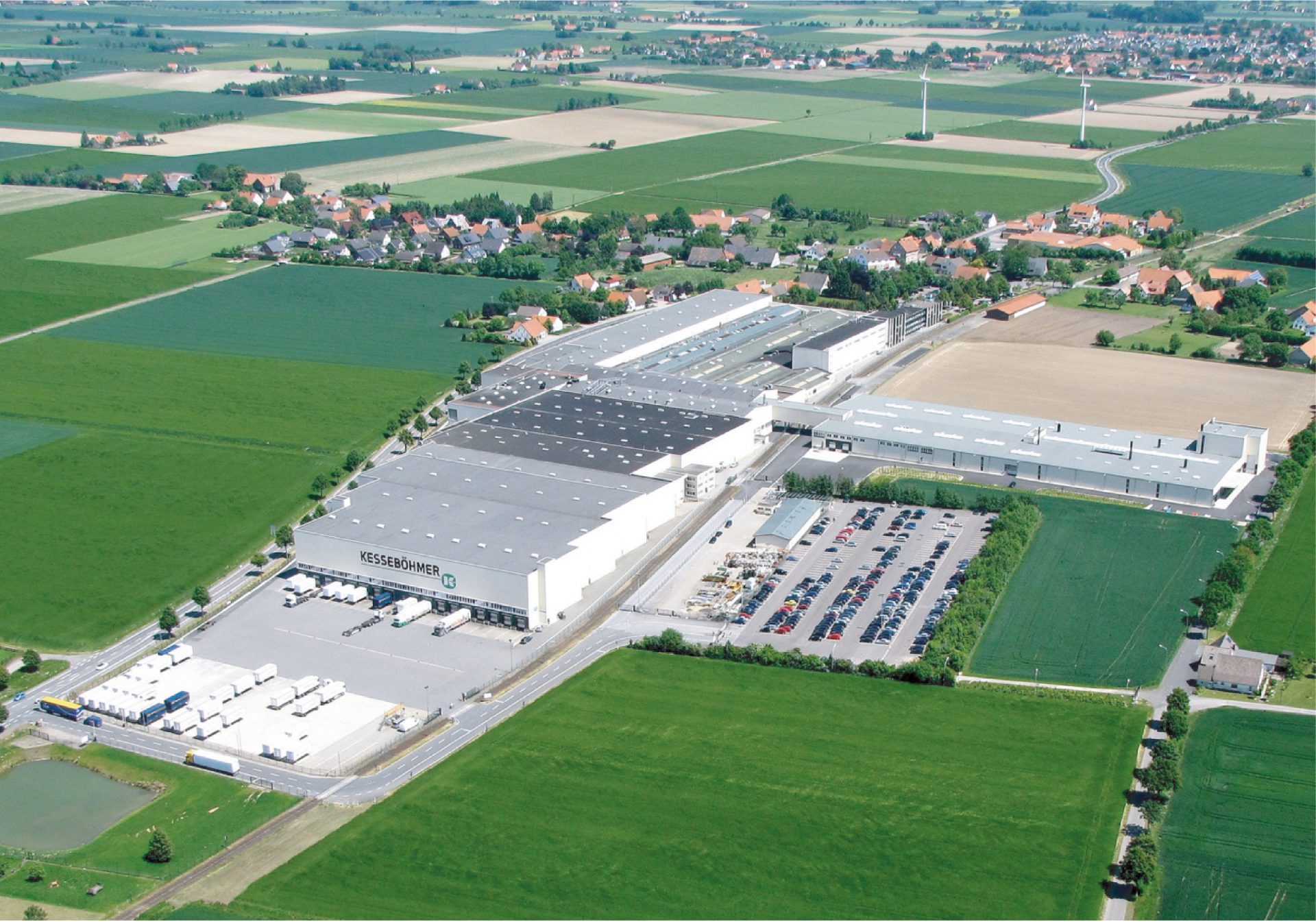 Functions that delight. Designs that impress.
Quality that sets standards.
Editorial
A kitchen is far more than just the room you cook in. A kitchen today, is designed in a more open and generous manner; after all, it should be an open area for all family and friends to enjoy. No wonder the kitchen has evolved to become an indicator of good taste and style.
Not only is it important to incorporate taste and sophisticated kitchen fittings into kitchen design, but most of all, functionality and quality. Kesseböhmer products enable substantially more storage space and overview in a manner to enthral every user. Here opening a cabinet door becomes an emotional experience. You will see this for yourself!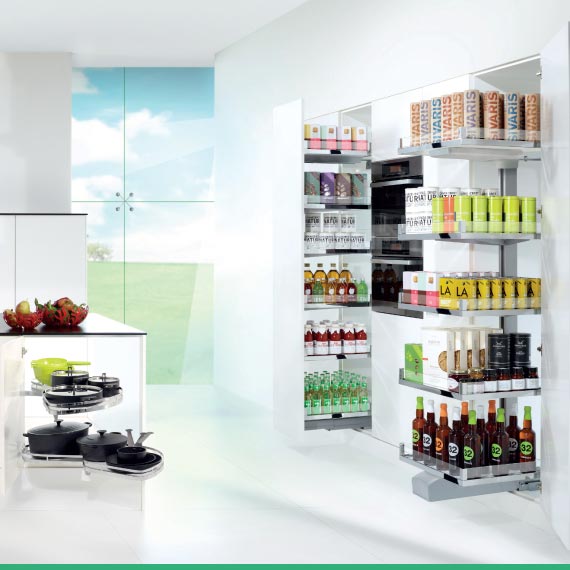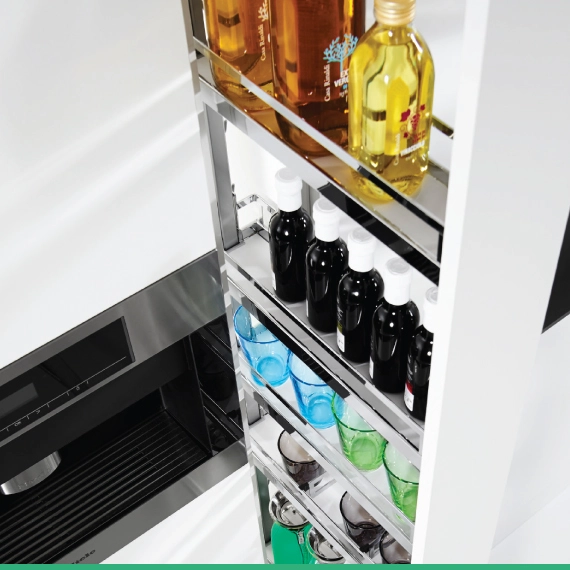 Seasoned ideas
In a kitchen, form follows function, follows fashion – and vice versa. Those who enjoy eating good food, cooking and entertaining, expect far more from their kitchen than just an oven, a sink and a fridge. People spend a lot of time in their kitchens and they now fill a large space in people's homes. A dream kitchen is an investment in a higher quality of life. Many previously undiscovered possibilities.
We make more of any kitchen. Behind closed cabinet doors we have revolutionised the storage systems. We create space and order, and ensure that crockery and glasses, pots and pans, supplies and equipment are easily found and accessible. By doing so we increase the convenience in the kitchen, rendering it more effective, yet we also ensure users will have even more fun cooking. Even though our highly developed technology is mostly hidden we set great standards with elegant design, fine materials, high quality manufacturing and individual diversity. Every detail is pure enjoyment!
Contact us
Do you have any queries or requests regarding Kesseböhmer products?
Please get in touch with us; we'll be pleased to respond to you. We can be reached by telephone or email.

02-768-7171
Mon - Fri 8:00 - 17:15 , Sat 9:00-16:00

Send message
Click on the link to send a message.

LINE ID: @hafelethailand
Add line Häfele Service