Bessey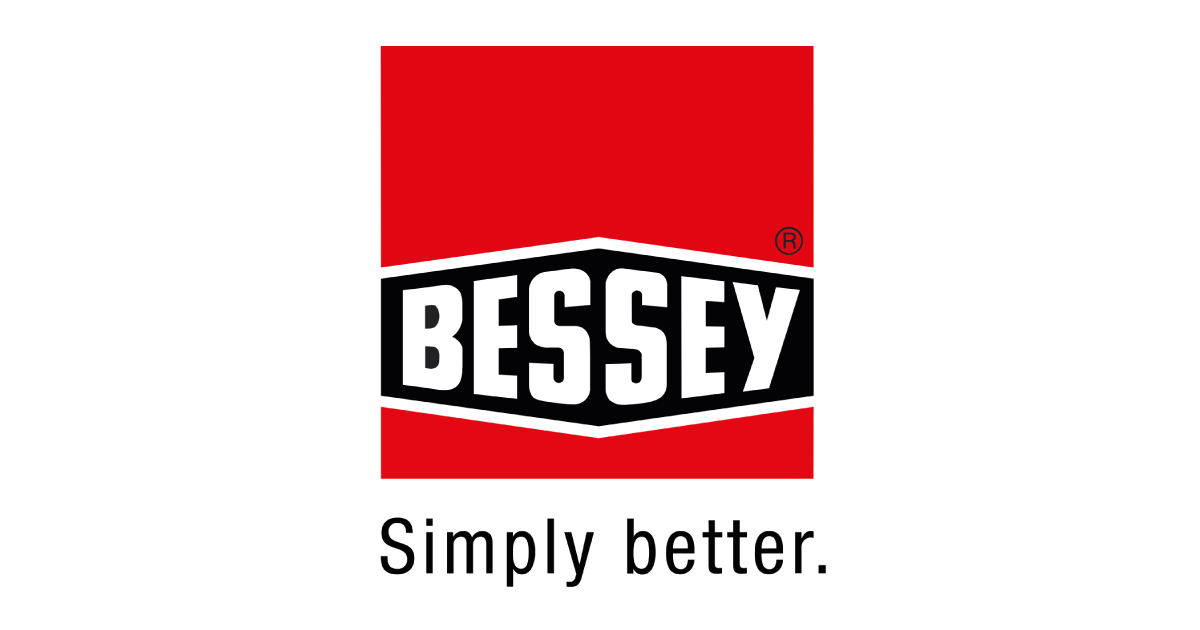 Tooling

In 1889, Max BESSEY founded the company BESSEY & Sohn in Stuttgart as a bright steel drawing plant. Since then, the company has continuously expanded the range of products it offers. It was this spirit that led BESSEY to begin production of manual clamping tools in the mid-1930s. Since then, the strength of its innovation has been underlined by the granting of numerous patents. In 1979, with the takeover of Diener Werkzeugfabrik GmbH, a company rich in tradition, BESSEY established its cutting technology unit with the already popular Erdi snips.
In 2004 BESSEY & Sohn was spun into BESSEY Tool, handling the clamping and cutting technology areas, and BESSEY Präzisionsstahl, a leading German producer-independent and industry-independent supplier of high-quality bright and stainless steels. This unique positioning of BESSEY as a producer of tools and precision steels ensures significant advantages in terms of quality. It allows BESSEY Tool to procure its rails and spindles directly from the BESSEY Präzisionsstahl, giving it precise knowledge of the steel quality that is going into particular components which are subjected to particular high stresses. This is because bright steels are produced and tested at BESSEY Precision Steel with consistently high quality and the utmost precision, in cutting-edge facilities.
"To stop improving is to stop being good."
The motto of company founder Max Bessey remains true today, as it will in the future, and is the guiding principle to everything that the company does.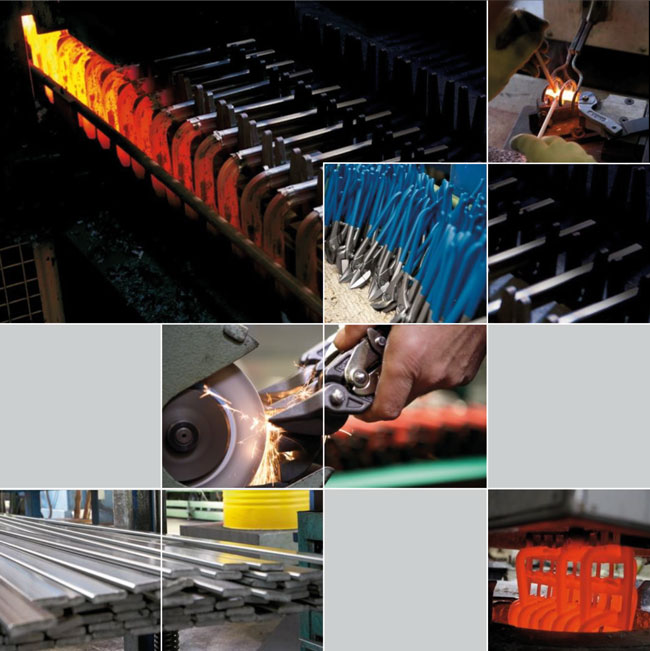 Precision and long life are at the core of the BESSEY brand's quality. The tools have traditionally been manufactured from the highest-grade materials. Thus, the steel for the manufacturing of rails and spindles, for example, comes directly from BESSEY Präzisionsstahl. In addition, all components are tested by experienced technicians and development engineers using ultramodern process control techniques.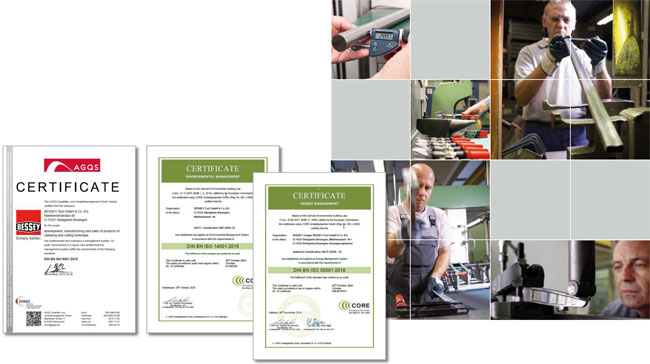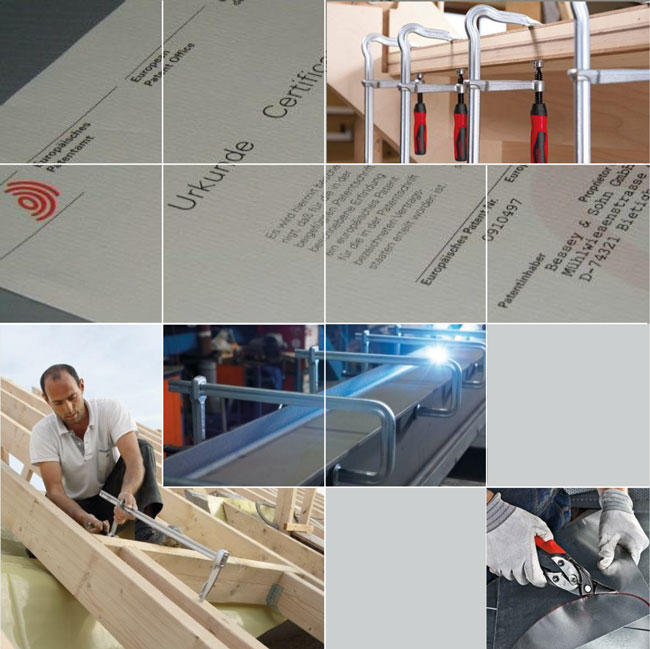 "To stop improving is to stop being good." The motto of company founder Max Bessey remains true today and is the guiding principle to everything that the company does. New products and improvements thus continue to be developed on a long-term basis from innovative ideas, making the operator's work easier. The focus is on convenience and safety. User-friendly operation and ergonomics represent the highest benchmark.
Thanks to the designer's many years of experience and to continuous communication with customers, BESSEY has a strong awareness of problem-solving. The result is clamping and cutting tools true to our guiding principle: "BESSEY. Simply better." With over 1,600 products, BESSEY now offers a tremendously wide and deep range of items customised to special requirements.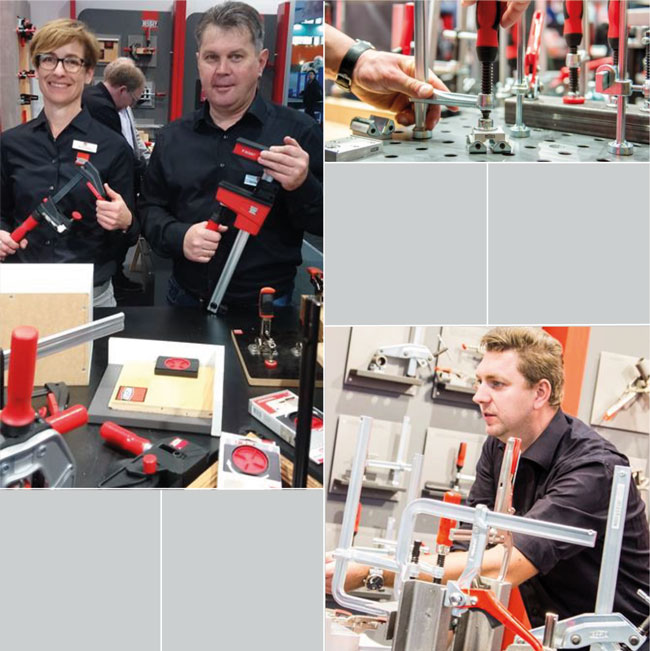 Reliability, confidence and sense of responsibility are the backbone of our partnership with the environment and customers. BESSEY has distinguished itself as an extremely service-oriented and futuristic company. We are also supporting our trading partners, for instance, with comprehensive product training programs. This is clearly a complete partnership.
Contact us
Do you have any queries or requests regarding Bessey products?
Please get in touch with us; we'll be pleased to respond to you. We can be reached by telephone or email.

02-768-7171
Mon - Fri 8:00 - 17:15, Sat 9:00-16:00

Send message
Click on the link to send a message.

LINE ID: @hafelethailand
Add line Häfele Service