Hafele Design Studio Sukhumvit 64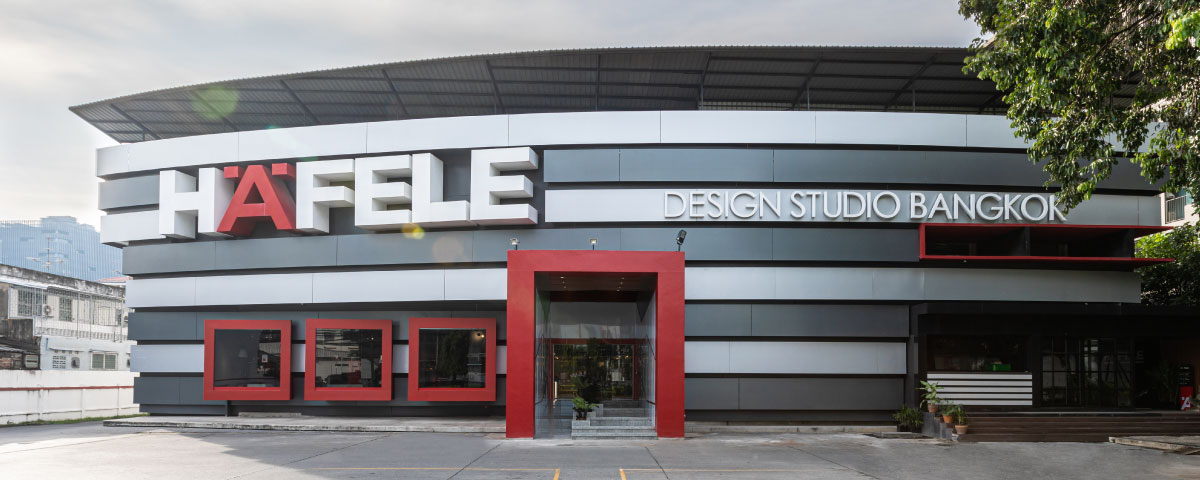 A 360-degree tour of Hafele Design Studio Sukhumvit 64 showroom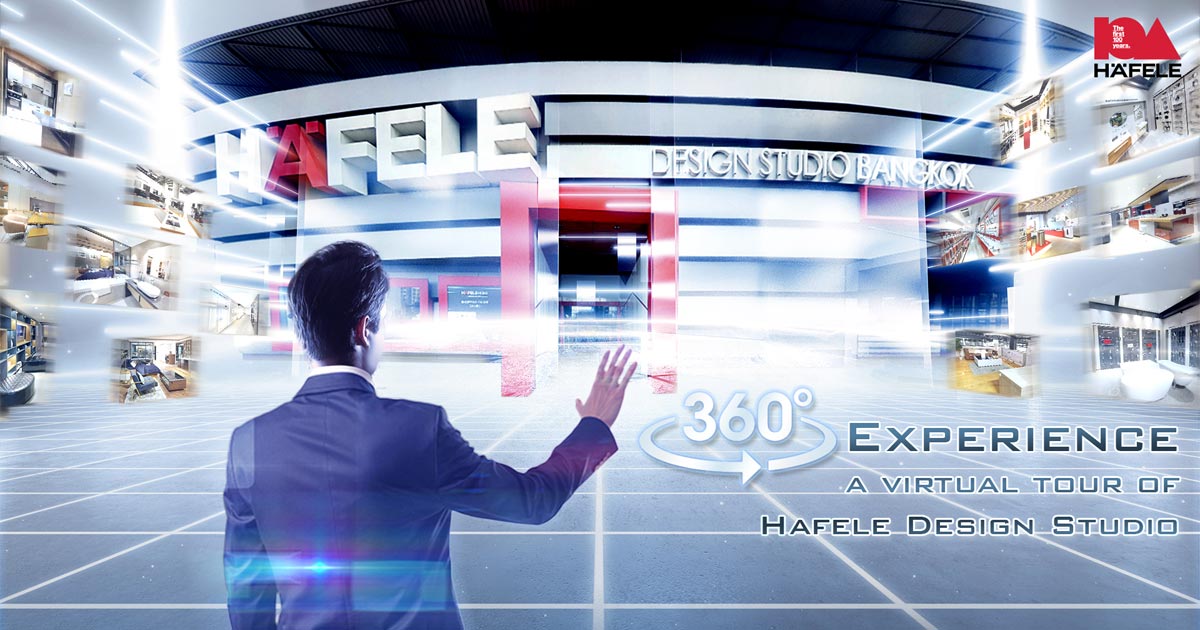 Thinking Ahead – A Smart Idea from Hafele - Digital Network in Modern Living World
Hafele is the global market leader in furniture hardware and technology as well as a full range of electronic control systems and LED lighting systems for furniture and rooms for homes and buildings. All products meet various lifestyles under the concept of Thinking Ahead by simulating indoor spaces to give you more inspiration at Hafele Design Studio, Sukhumvit Soi 64.
Let's start with Smart Hotel, adding a smarter in-room experience with Hafele Connect. It is a new system to independently control lighting wirelessly. You can easily control it yourself via your smartphone or tablet. Hafele Connect automatically connects to BLE devices via Bluetooth. You can control it in a wide variety of ways.
Smart Toilet is the intelligent toilet system at Hafele that combines various technologies for the toilet with automation. It can be used with full convenience and comfort.
Elder care room – This Friendly Design Space is designed for elderly people to live comfortably and safely.
Smart Apartment – In addition to houses, we also simulate rooms in apartments or condominiums to meet urban lifestyles. Limited space is no longer a problem with Space Solutions which adds space to use vertically, clothing storage, clothing storage equipment that organizes in a limited space.
Smart Kitchen – The kitchen is like the main area of the house. It is a cooking space and gathering for family or friends. We add functionality to meet more style needs, from food preparation counters made of strong Caesarstone to support heavy kitchens. We also offer Tandem Pantry, multi-purpose storage cabinets that increase storage space and help organize, including the Life system fitting cabinet system that increases convenience in picking up items in high cabinets.
The atmosphere inside the showroom on the 2nd floor
of Hafele Design Studio Sukhumvit 64
LIEBHERR State-of-the-art technology from Germany with a modern design can perfectly complement the kitchen. It is compatible with all kitchen styles. It is guaranteed by global awards such as Red Dot Award, Plus X Award, iF Product Design Award, Interior Innovation Award, and Lifecare Kitchen Innovation Award.
BERTAZZONI Elevate your kitchen to the next level with Italian kitchen products designed with the inspiration of train travel conveyed as appliances such as ovens, cooker hoods, and more.
Blanco A sink for over 90 years that never stops evolving. Blanco sink (Blanco) is popular all over the world. What factors are the strengths that make the products of this German brand so popular with customers for a long time? Let's take a look at the details below together and you'll understand that every reason deserves acceptance and can reassure users.
HOB & HOOD Zone Kitchen appliances that help make your kitchen more complete, including gas stoves, electric stoves, and range hoods that are available in many styles and sizes to meet all needs.
Kitchen equipment zone It meets the needs of storing plates, bowls, or other items to add order and manage space cost-effectively.
Lighting equipment zone We have a variety of options for both indoor and outdoor use.
Sanitary ware and bathroom accessories zone Hafele has a wide range of products for bathroom decoration, including bathtubs, shower cubicles, toilet bowls, wash basins, sink faucets, as well as bathroom accessories.
With innovations that complement the home and meet the needs of smart life, Hafele invites interested customers to experience the latest innovative products for home furnishings, residences, and buildings at the Office at Hafele Design Studio, Sukhumvit 64. For more information, call 02-768-7171