Hafele Design Studio Hua Hin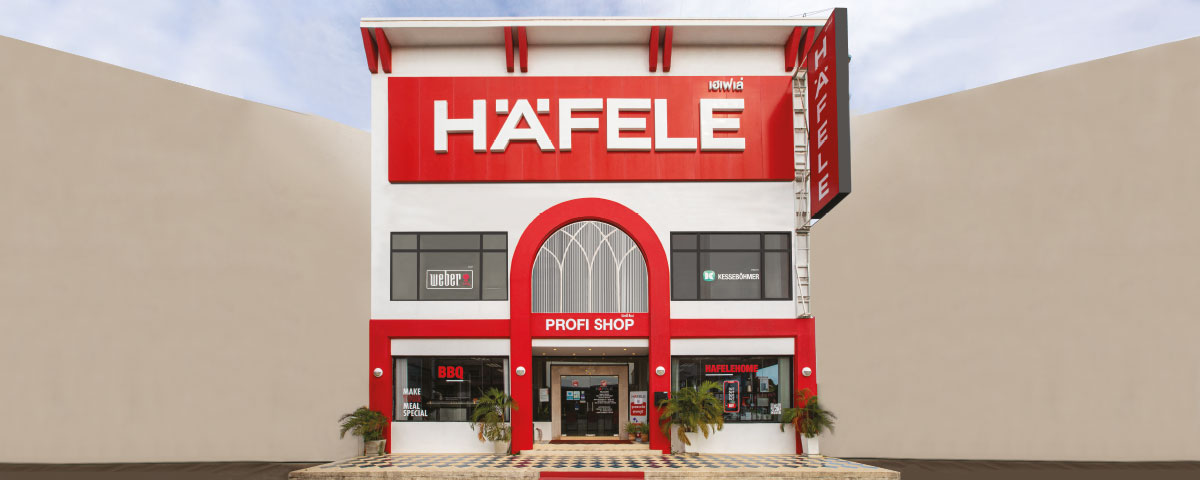 For those in Prachuap Khiri Khan and nearby areas, if hardware equipment, furniture equipment, sanitary ware, and electrical appliances are what you are looking for, whether it is used to decorate houses, apartments, condominiums, or hotels, "Hafele Design Studio Hua Hin" is the best answer that can completely meet your needs.
With more than 1,650 square meters of space and more than a thousand items, you can choose products with peace of mind. Within this showroom, a virtual home space simulation has been made. You can experience and try the products up close with experts to give attentive advice.
Hafele Design Studio Hua Hin is the source of ideas and products for decorating modern homes and buildings. Whether the space is spacious or limited, Hafele has many cutting-edge innovations from Germany that can meet all needs. Let us complement the outstanding lifestyle of the new generation perfectly. We will let you live a comfortable life without limits.
Under the concept of "Complete Building Solutions", we can meet the needs of using equipment in every living area such as the kitchen, bathroom, bedroom, office, or other multi-purpose areas. We will analyze what is necessary to meet the needs of customers in the future so that consumers can use advanced products.
Hafele Design Studio Hua Hin
15/84 Hua Hin 29, Soi Muban Borfai, Hua Hin, Hua Hin, Prachuapkhirikhan 77110
Tel: 032-547-704 Fax: 032-547-705
Mon - Fri : 09:00 - 18.00
Sat : 09:00 - 16:00