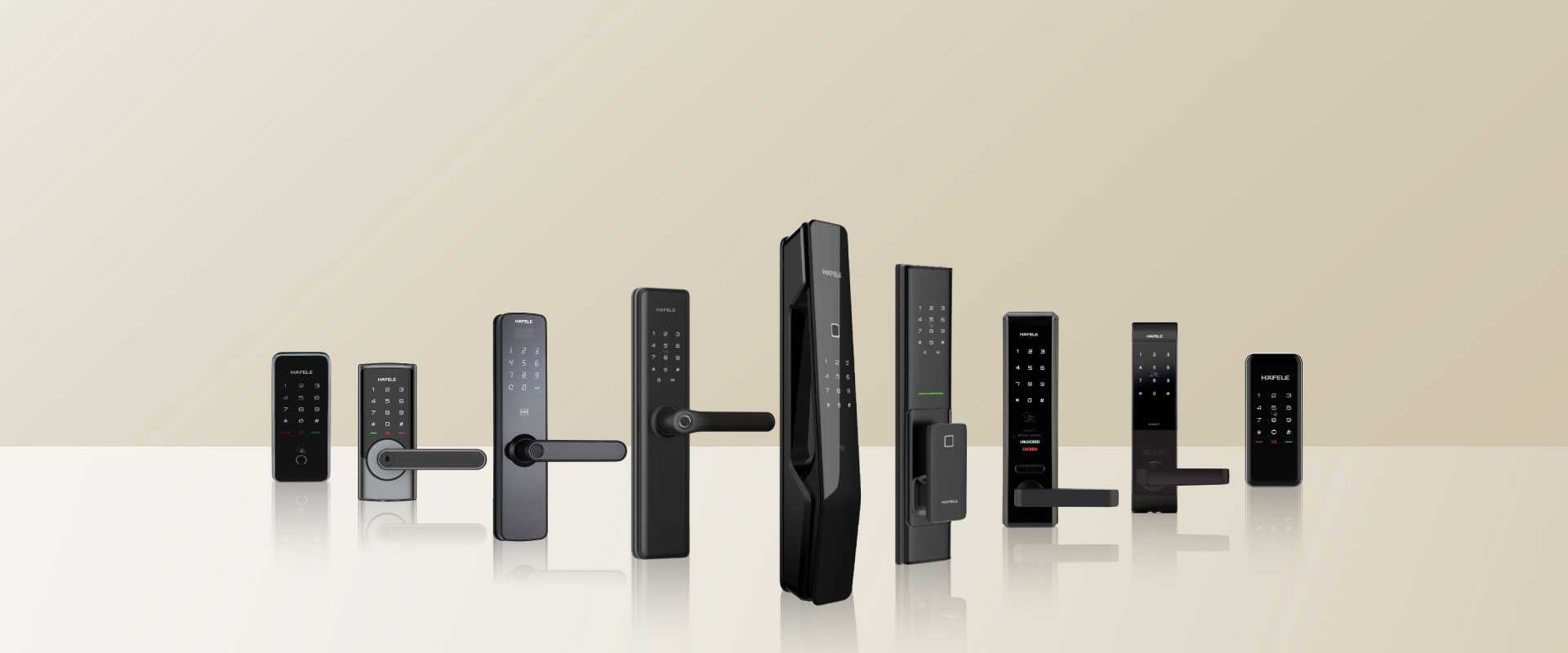 Experience the new world of Hafele Smart Locks

Hafele Smart Lock
Bluetooth Smartphone Application
Bluetooth application for digital door lock kit that unlocks with your smartphone via Bluetooth with access log.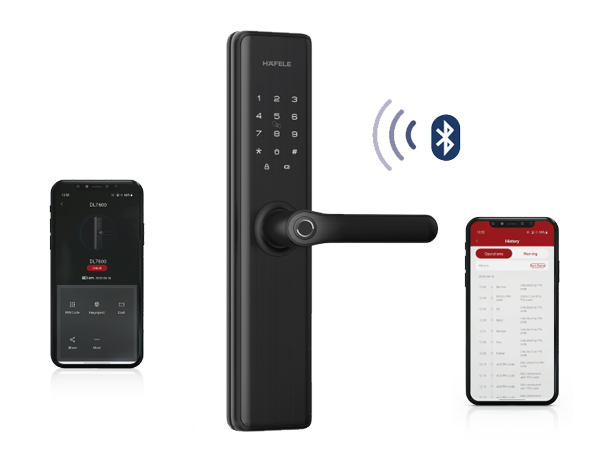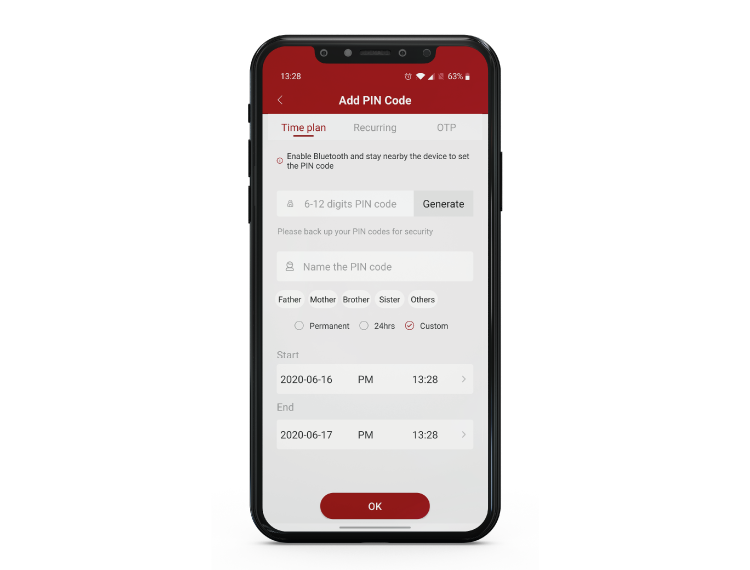 Create Smart
PIN Codes
Easily create or delete PIN codes
Permanent or limited validity
Recurring validity
One time Password (OTP)
Setup and Manage
your Lock
PIN Code, Fingerprint or Key Cards
Share Bluetooth Keys with other persons
Configure lock options
Check Access History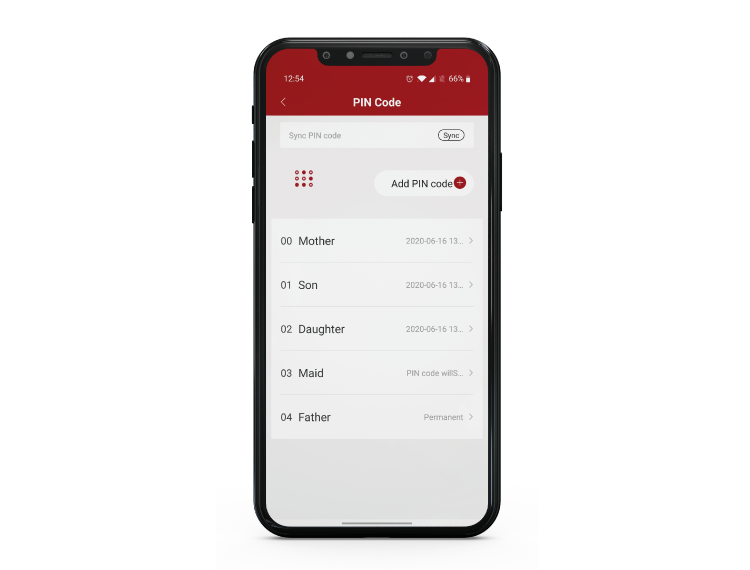 ---
Unlock Your Keyless Life
By unlocking a new design, our smart door locks will simplify your life. You don't need a door key anymore. It is convenient and fasts with a variety of unlocking methods such as password, card key, fingerprint scanning, and unlocking via a smartphone app. It is a technology that meets limitless needs in terms of comfort, modernity, and safety.

Advanced Security to protect your privacy
RFID, BTS key card
up to 100 cards
1 Master PIN code,
up to 10 user PIN codes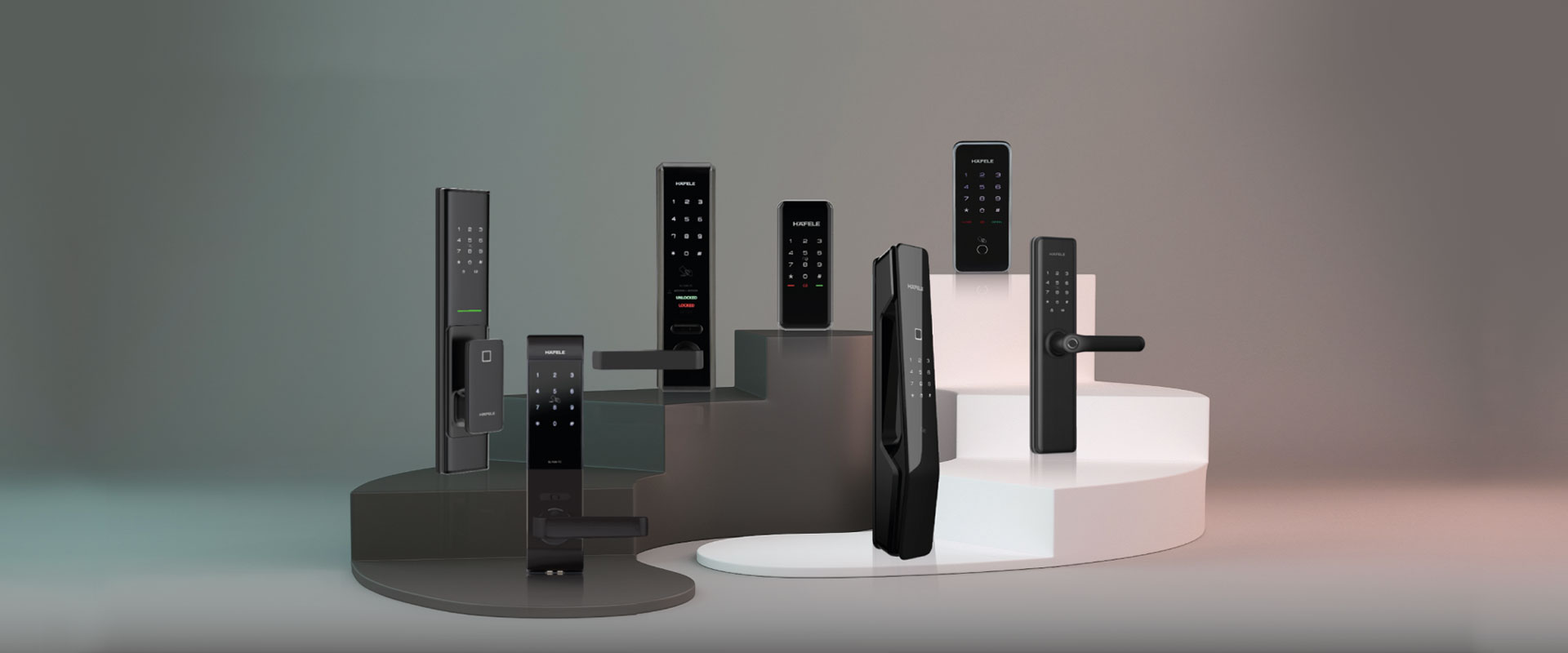 The best design for every lifestyle
Hafele's new digital door locks come with multiple authentication systems. It includes opening the door with a smartphone app, scanning a fingerprint, entering a password, using a key card, or opening with a backup key in case of an emergency. It will increase safety and comfort for more residents. There is also a privacy mode to cancel the door opening from outside the room even with a registered password, key card, or fingerprint, as well as an anti-theft function. When there are many times of incorrect identity verification, the system will temporarily stop working, but the emergency key can still be used to open the door. There are also various alarm systems such as intrusion alarm functions. When trying to open the door from outside the room, the system will immediately sound an alarm or when the door is ajar and the door is not completely closed, including when the battery is running low.