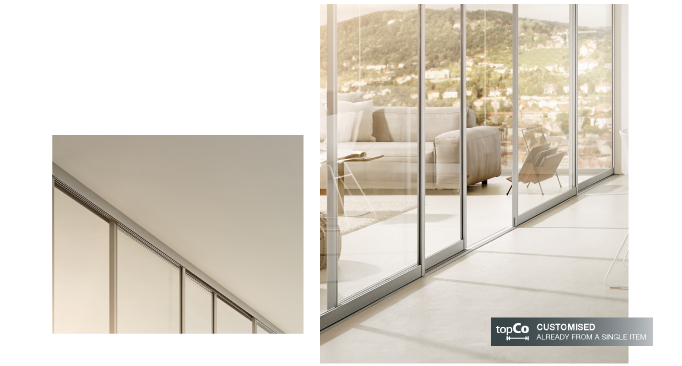 Escape the mundane and discover something special: Unusual inspirations and surprising solutions for your space requirements. Let us tempt you with ideas on the following pages. Let yourself be swept away by the creative applications for kitchen, dining rooms, bathrooms, offices, and hallways. Make more of your rooms and furniture - with ALUFLEX
Support the maximum weight of the door 80 kg
Can be stacked more than 4 or more
Soft opening-closing system
Adjustable height of the door
Customized products and services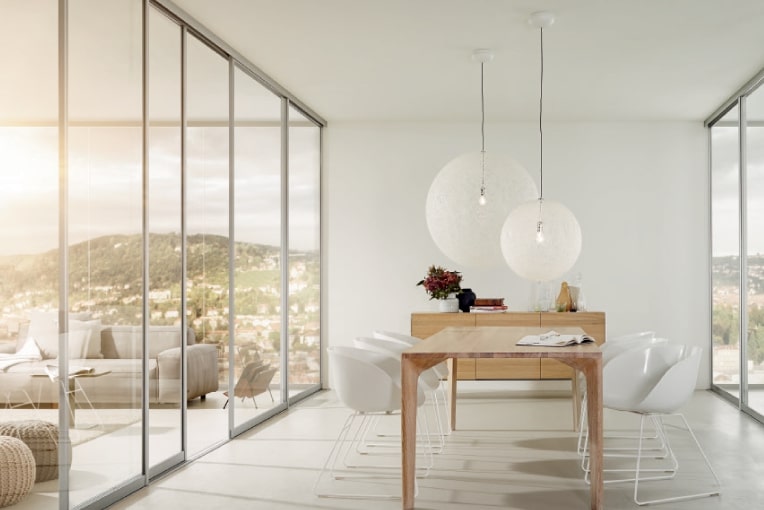 Partitioned rooms
Interior architecture and division of spaces can be flexible: ALUFLEX enables the configuration of residential areas with ease and generosity.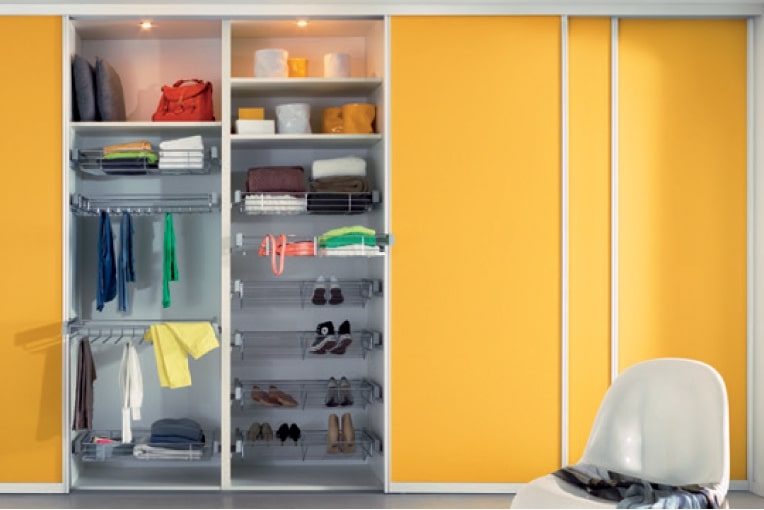 Concealed wardrobes
No matter how large the storage space, the sliding door system ALUFLEX is capable of more than just covering up. A multitude of possible front panels makes it easy to give sleeping rooms an individual touch and character.
Storage space in hallways
Storage re-designed: Families need a lot of space for clothes, shoes, sports equipment. At the same time, everyday things need to be coordinated smoothly.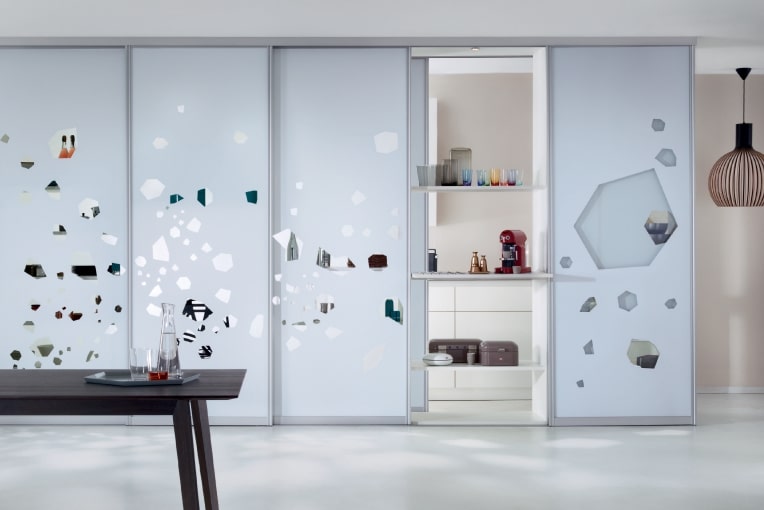 Room divider in kitchens
Eat, drink, celebrate: Spacious areas for cooking and eating are the center of modern houses. Kitchen shelves behind ALUFLEX sliding doors are the elegant way of structuring these spaces and setting optical highlights.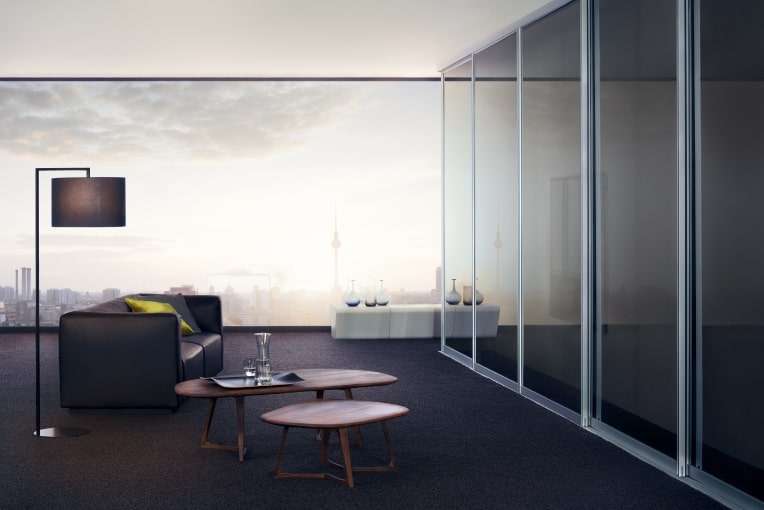 Living rooms for family activity
Standard living rooms are dominated by the presence of the TV screen. But there are many other activities that can fill our precious free time: communicating with guests, enjoying music, reading, or playing with the children.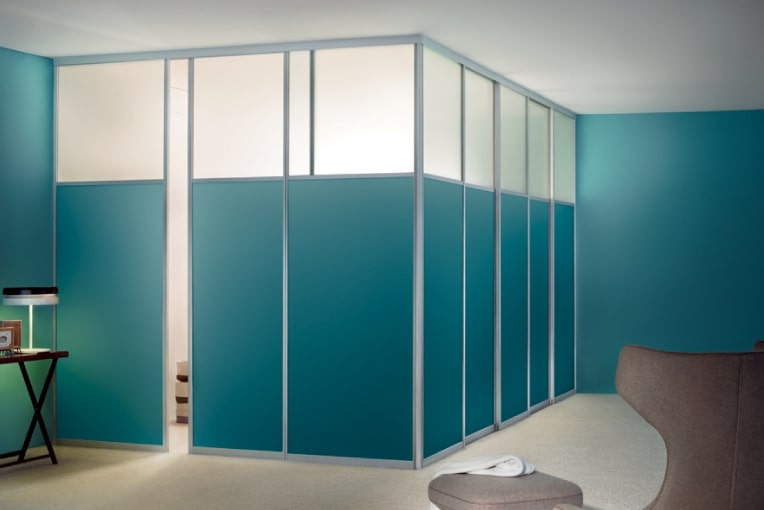 Spacious wardrobes
One reason more to start the day with a smile: the walk-in closet realized with ALUFLEX corner solution. Perfect comfort even in small spaces a dream come true with individual size and finish.